Tellus Hedge Market Alert: Crude Recovery?
Optimism about multiple vaccine candidates and eventual roll out, strong Asian demand and an inflationary rotation into energy has led to a nearly $8 rally in prompt WTI since November.
More importantly, the shape of the crude forward curve shifted from contango in early November to [as of time of writing] backwardation, with prices above $44 through 2023.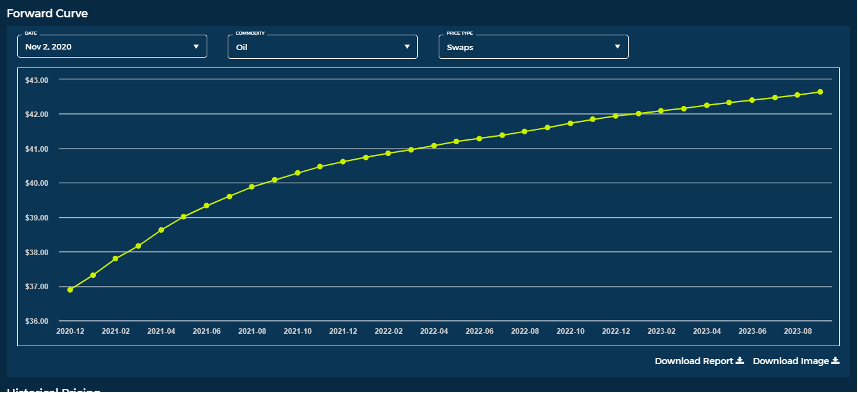 Figure 2 November WTI Contango Forward Curve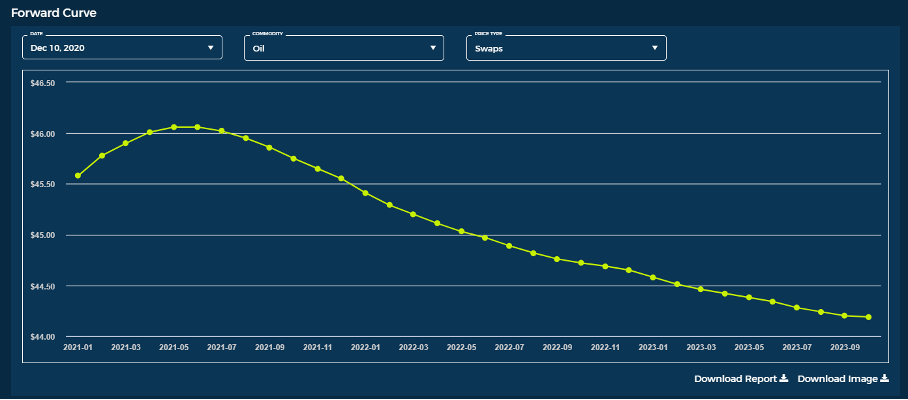 Figure 3 Current WTI Backwardated Forward Curve
From our earlier note, backwardation can imply that the oil and gas supply and demand are not only re-balancing, but there is an expectation of tightness, and thus price support, over the next 2-3 years. This price recovery can provide new opportunities to hedge forward, after what has been a devastating year for oil and gas demand.
The Tellus Hedge's new Hedge Analytics module, specifically designed for oil and gas producers, gives users the ability to perform different types of analysis on their hedge portfolio, and develop actionable insights to help them make strategic changes based on the evolving market.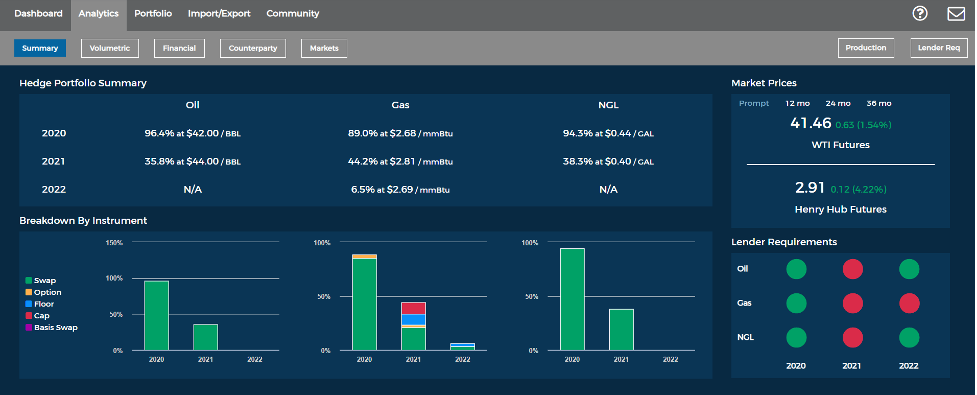 Figure 4 Tellus Hedge Dashboard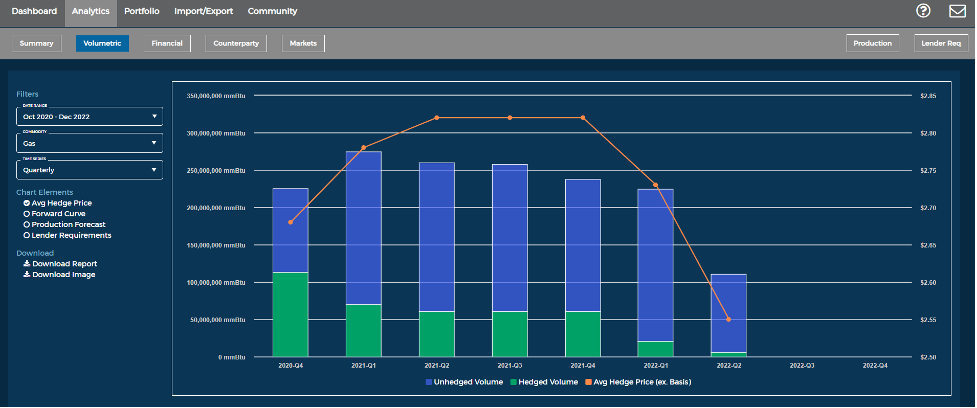 Figure 5 Tellus Hedge Analytics
Our feature-filled dashboard quickly allows producers to see their hedges, lender requirements and instrument breakdown. Intuitive overlays allow the compilation and graphing of existing hedge profiles, volumetric production forecasts and associated costs, to forecast profit margins across the curve. Hedges of multiple instrument types can be aggregated and compared against market-data and forward curves, to highlight effectiveness and exposure.
Tellus Hedge looks forward to continuing to provide our E&P clients with an expanding suite of tools to optimize their hedging activities, as hedging only becomes more important in the current environment. For those that have not already done so, please reach out to sales@tellusmarkets.com to schedule a demo of our comprehensive electronic hedging platform.