Tellus Hedge covers the hedging lifecycle from initial decision support through downstream processing.
Learn More
Request Demo
Develop Actionable Insights
We brought together market data and analytic tools, so you can perform custom analysis to improve your hedging program.
Connect With Counterparties
Our network allows you to access your existing hedge participants and find new ones, in our diverse community.
Save Time &
Money
We replaced disparate manual processes with an integrated digital solution, so you can work faster and smarter.
Features & Benefits
For Hedgers

Gain deep visibility into your hedge book with our industry-tailored analytics modules (Oil & Gas now, Power coming).

Combine market price data with dealer indicative pricing to enhance your understanding of market trends.

Centralize position keeping and hedging program management, to save time and eliminate errors.

For Dealers

Improve client negotiations and their outcomes, with our proprietary dealer dashboard and analytic tools.

Significantly enhance your clients' experience, with our intuitive user interface and streamlined functionality.

Use multiple methods, including API connectivity, to integrate with your existing back-office processing.

The Marketplace

Onboard your existing counterparties, and develop new counterparty relationships, using our comprehensive digital platform.

Efficiently conduct private and secure price discovery and negotiations, using our patented digital workflow.

Securely communicate with prospective counterparties for indicative pricing, using our unique messaging functionality.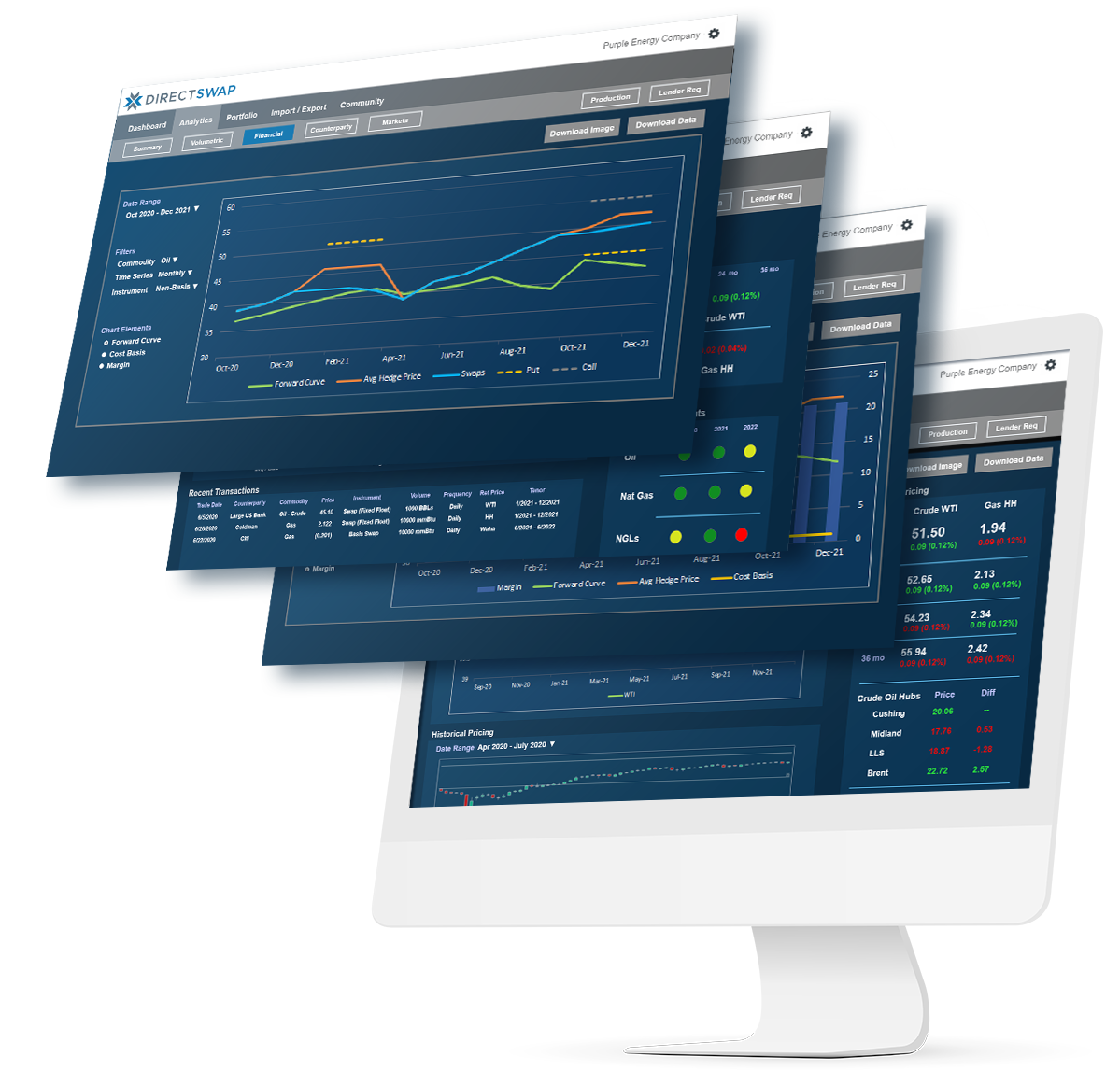 Want to join us?
If you are a commercial party engaged in hedging, you can use our efficient online application process.
Basic membership is free, and there are no onboarding or setup fees.